How Tekcent built a sustainable and impactful website for Hinrich Foundation
Hinrich Foundation is a unique Asia-based philanthropic organisation that works to advance mutually beneficial and sustainable global trade
Introduction
Hinrich Foundation is a unique Asia-based philanthropic organisation that works to advance mutually beneficial and sustainable global trade. The foundation supports and publishes original research and educational programmes that build understanding and leadership in global trade.
The foundation needed a website that could showcase its work, reach its target audiences, and integrate with its various tools and platforms. The website also had to be easy to manage, update, and scale as the foundation grew.
Tekcent, a trusted cloud partner and a certified partner of a leading open-source CMS, was chosen to build the website using the CMS, which offers flexibility, security, and scalability. The CMS is loved for its intuitive editing experience, freedom for developers, and seamless integrations.
Website features
Tekcent leveraged Umbraco CMS and Azure Cloud to create a website that met the foundation's needs and goals. The website features:
A user-friendly interface that allows the foundation to create and publish content quickly and easily
A responsive design that adapts to different devices and browsers
A rich integration with the foundation's CRM, email marketing, analytics, and social media tools
A custom-built search function that allows users to find relevant information across the website
A hosting on Azure Cloud that provides reliability, security, and scalability
A global distribution of the website in US, Europe, and Asia that ensures fast and consistent performance
Business outcomes
The website was launched in March 2022 and has received positive feedback from the foundation's stakeholders, partners, and beneficiaries. The website has also helped the foundation increase its online visibility, engagement, and impact.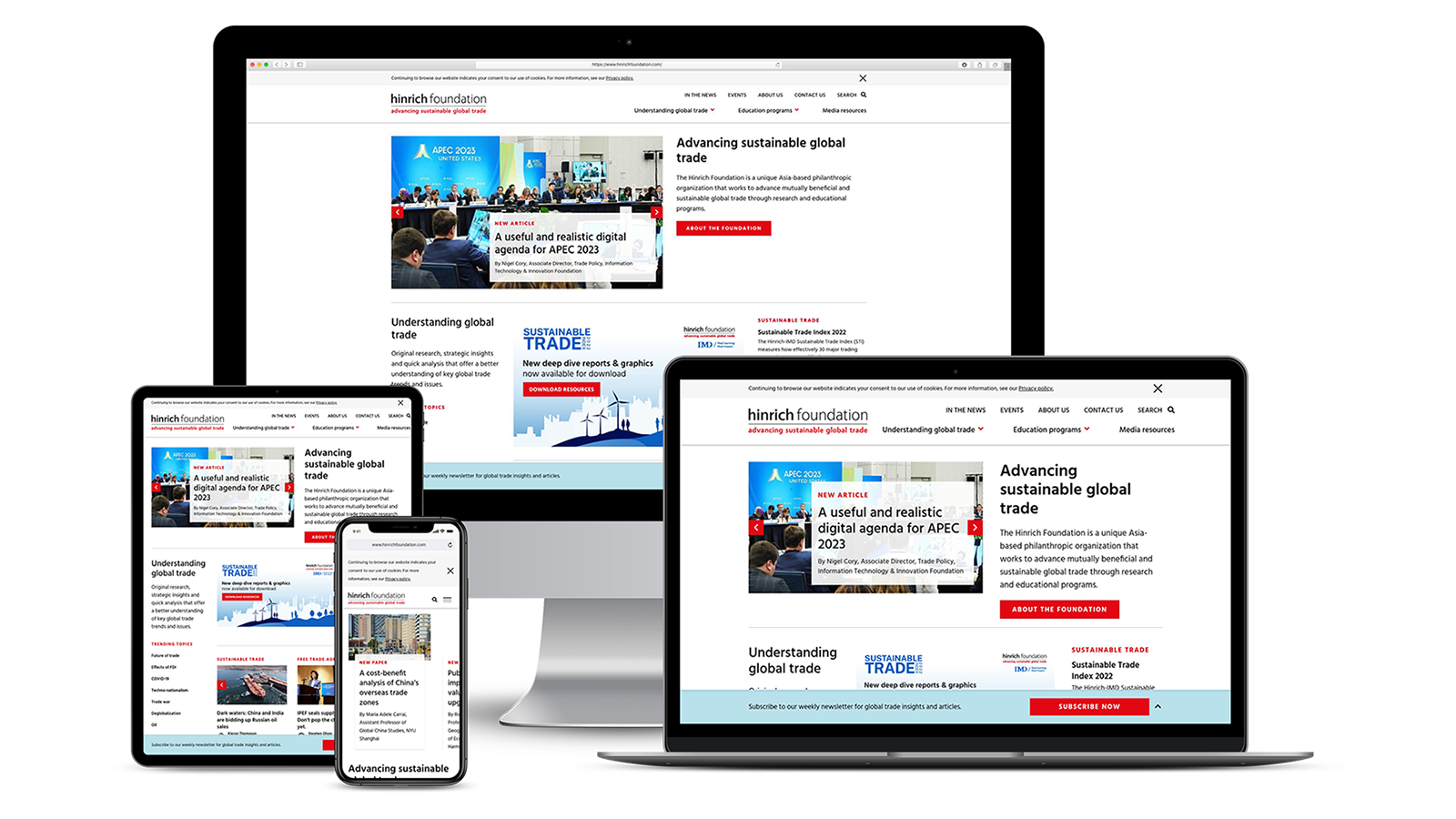 Ongoing support
Tekcent continues to provide ongoing support and maintenance for the website, ensuring it runs smoothly and securely. Tekcent also helps the foundation implement new features and enhancements as needed.
Conclusion
By using Umbraco CMS and Azure Cloud, Tekcent delivered a reliable, secure, and scalable website that reflects the foundation's mission and vision. The website also enables the foundation to communicate effectively with its audiences and advance sustainable global trade.